Real estate has been the beacon of investment in India. Investment in commercial and residential property is regarded as a high-grade investment as it offers a tangible natural asset.
In the past ten years, there have been significant shifts in commercial and residential property investment, making real estate an even more rewarding investment. As India's economy has risen in recent decades, the retail real estate sector has expanded significantly. As a result, more business houses have been established in India. In the previous decade, the number of new firms in the country has increased seven-fold. The demand for Commercial Property in Gurgaon has surged as a result of this increase. On the other hand, residential properties have proven to be a long-term investment option because they are typically purchased for the buyer's use or as a long-term investment. The question that arises is where one should invest – Commercial or Residential?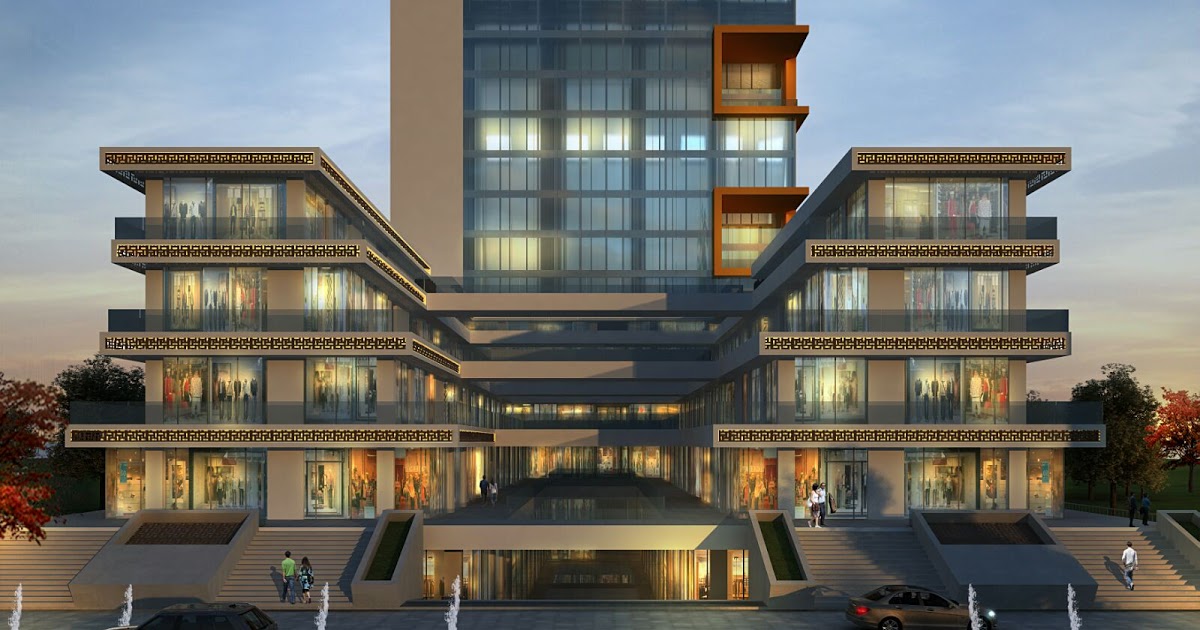 INVESTMENT IN RESIDENTIAL PROPERTY
Rising Demand for Rental Properties: The present generation of young people prefers to rent rather than buy. Because of the changing nature of occupations, this is the case. People's current employment necessitates more travel, frequent transfers and is less stable. Furthermore, young people are unconcerned about transferring from one location to another to develop. As a result, many opt to rent rather than buy. The rental market is expected to expand dramatically in the following years, ensuring a high rate of return for investors.
Ever Growing Demand: Residential property will always be in demand because everyone needs a place to live. The number of new home purchasers in India is increasing as the country's population grows. The residential real estate market now has a far more comprehensive range of investment options.
Low Cost of Market Entry: Residential property in Gurgaon require a lower initial investment to enter the real estate market. Due to the low cost of entry into the market, small and medium investors find investing easier. Because commercial properties are frequently used for business reasons, they are considered a business asset. It is necessary for conducting business; however, residential homes are primarily required for personal reasons. Business property in a tier-1 city can cost anywhere between 5 and 10 crores, while a residential property in the same town can cost half as much.
Higher Risk: For some investors, investing in residential property is less appealing due to frequent tenant turnover and low profits. In addition to the general economic situation, fluctuations in residential property prices are impacted by various factors. It also relies on the mood of the market. This contrasts with commercial properties, where the elements driving values are more easily understood, and strategies may be devised ahead of time.
INVESTMENT IN COMMERCIAL PROPERTY
High Rental Returns: Higher rental yields are one of the biggest reasons to invest in commercial real estate over residential. Commercial properties have a better revenue potential, with yearly rental returns ranging from 6 to 12 percent depending on location, whereas residential properties only produce 1-2 percent. This is because commercial properties are utilized for doing business, the rent is paid from the business's income, the property becomes a requirement for continuing business, and stability can be maintained.
Higher Initial Cost of Investment: Commercial property takes far more cash than Residential Property in Gurgaon for the same space. Because of the high initial cost of investing is not a suitable investment option for small investors. Large capital expenditures follow significant initial investments. This raises the risk because the investment, once made, cannot be readily recouped. To anticipate the rate of return, more research into prospects was required, as well as a long-term perspective.
Interest Rates on Loans: If an investor wants to borrow money for a commercial venture, he must be willing to pay a slightly higher interest rate. Home loan interest rates are substantially lower than retail space, which are 1.5-5 percent more. The loan component must be considered when deciding since it imposes a lower limit on the expected returns. Consider the following example: Property Price: 10 crores, let's suppose we obtain a loan for five crores, the interest rate is 10%, thus the interest cost, if we only pay the interest cost, is 50 lacs per year.
This indicates that we require a home with a rental of more than 50 lacs per year, including upkeep charges; otherwise, we will lose money. If the rent is lower, we'll need to lower the debt component of our capital structure and possibly bring on a partner.
However, to generate a capital gain, we need a year-over-year increase of 5%, which is the inflation rate. Even if the value of the money received from the bank increases by 5%, we will still be profitable because the interest will be paid out of the rental income.
As a result, adequate planning and research may be able to reduce the danger of debt.
Increased Effort: Although a commercial property will generate a better return than a residential property, it will necessitate a significant amount of effort on the investor. To earn a more considerable rental income, the property must be favorable where commercial property demand will be higher. The investor must check the creditworthiness and profile of the renter. The tenant's business should be solid and long-term.
Introduction of REITs: Investing in commercial real estate can be challenging, so an innovation called REIT, or Real Estate Investment Trusts, was created to make it easier. REITs were first launched in the United States in the early 1960s to revolutionize the real estate industry. REITs bolster the advantage of investing in commercial property over residential property.
Critical Markets for Investments: Delhi NCR, Bengaluru, and the Mumbai Metropolitan Region (MMR) are three of the most important marketplaces for commercial and residential property investment. Commercial Property in Gurgaon is booming, thanks to more excellent job prospects and multinational corporations (MNCs) occupying large tracts of land for their operations. Residential real estate also sees a surge in demand for sites with adequate connectivity and proximity to key employment centers.
Investment in commercial and residential property: Conclusion
Any investment is a good investment if it is made in the right way. Commercial and residential property investments have distinct advantages and disadvantages that make them easily recognizable. It is dependent on the investor's expectations as well as his financial ability to pay. With the real estate market increasing rapidly, commercial and residential property investments have a bright future, making it a win-win situation. An investor may even create a portfolio that includes investments to diversify risk and ensure a more significant return.
Note of Precaution: The investor must carefully check all the documents with due diligence before investing in any such arrangement.